3D packs
You may have noticed that on the back of some of the Top Trumps cards, cards are some special magic symbols. When you hold these up to your webcam, your pack will come to life!
You will be asked questions that you'll find answers too in your Top Trumps 3D pack! Once you think you've found the card with the answer, show the symbol on the back to your webcam to see if you're correct! All the latest 3D packs can be found in our online shop.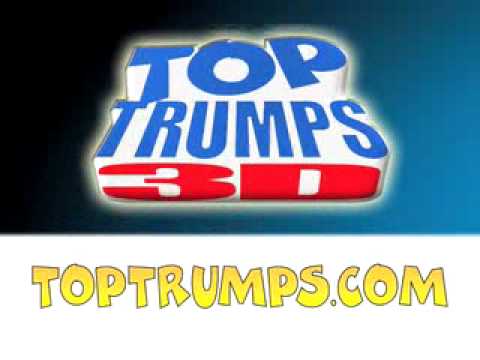 Getting started with Top Trumps 3D
Download the cool new FREE Top Trumps 3D app now, and you can control your entire Top Trumps 3D collection from one place!
New packs are automatically updated so you'll always have access to the latest 3D content, plus you can view exclusive sneak peek previews of others packs and visit the online shop to boost your Top Trumps library!
The Top Trumps 3D App is compatible with Windows PC's up to Windows XP only (Windows 7 and 8 are not supported). Sadly, we will no longer be releasing a Mac version of this software.
Top Trumps 3D recommend running our download on a PC that has Intel core duo processors, 2 gigs of ram and has the Nvidia GeForce or ATI Radeon equivalent graphics cards installed.
Click here to begin downloading your FREE software.
Once the download has finished, double click the Top Trumps icon to install the software on your PC. The programme should open up automatically when the install has finished. You'll only need to download the Software once, after this you can open it straight from your PC!
System requirements:
Windows up to XP (Windows 7 & 8 not supported)

Intel Core duo processor
2gb of RAM
Nvidia GeForce or ATI Radeon equivalent graphics card